If online grocery shopping is so simple and straightforward, then why does the majority of people still prefer to buy their groceries in person?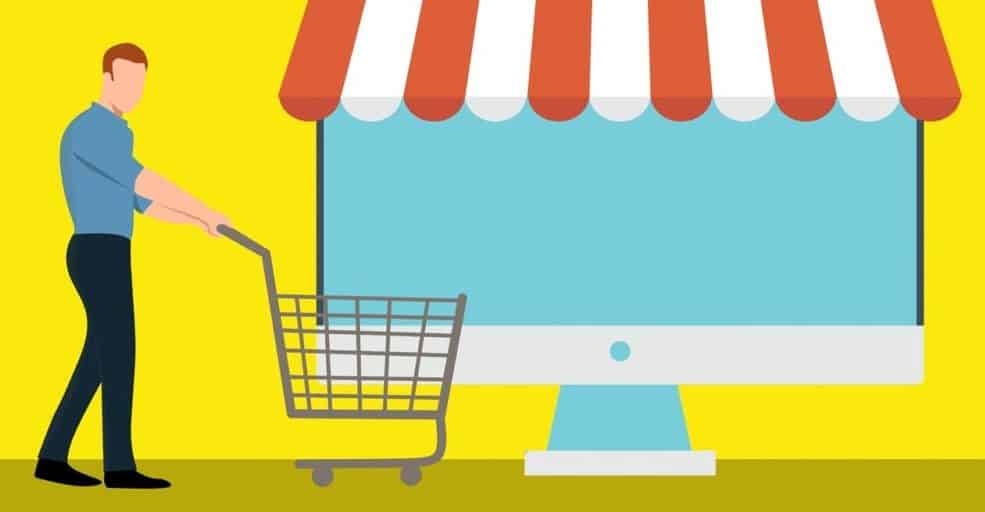 There are quite a number of reasons that influence this decision and some of these will be described below.
What prevents people from actively engaging in online grocery shopping?
Inability to touch and see the actual products
High delivery costs
Untrustworthy quality or freshness of produce
Returning products is time-consuming
Poor selection online
Inability to ask for assistance while choosing their items
High prices online
Inability to touch and see the actual products
This is mostly a barrier for those shopping for fresh produce and other items that can be seen through their packaging.
When choosing your fresh produce in a store, you are able to choose the healthiest looking items that don't have any dents or bruises.
When shopping online, on the other hand, all you are able to do is select the item you want and the quantity. These are then selected by the store's employees who won't take the time to make sure that you'll get high-quality items.
High delivery costs
The costs involved in getting your groceries delivered to your door can be justified by taking into account the amount of time and effort you save by going to the grocery store yourself.
However, some stores charge an insane amount for throwing a couple of groceries into a bag and delivering them a few blocks away. For this reason, many people who live near a grocery store may prefer to simply buy their groceries in person.
Those that do not have grocery stores in their proximity may also choose to drive out to a supermarket once in a while, depending on how much their nearest grocery store charges for long-distance grocery delivery.
Untrustworthy quality or freshness of produce
When you're in a store, you can do pretty much anything with your fresh produce prior to deciding to pay for it. You can smell it, lightly squeeze it and examine it for defects. You can carefully analyze the expiry dates of perishable products and choose the freshest one.
You may also catch the time when a certain section is being stocked with new goods. However, when you buy fresh produce online, you do not have these luxuries. You will be able to choose the name of the product and the brand or the specific kind of produce, but that is it.
The store's employees will then blindly select the first items that they see that match your criteria. You may end up with a half-rotten apple that you won't notice until well after you've paid.
Returning products is time-consuming
When you buy your products in person, you have the option to immediately return them if you change your mind right after purchase or find a defect.
When it comes to grocery delivery to your door, the returning process gets harder. You will either have to go to the store you bought it at, which defeats the purpose of online grocery shopping.
Or, you'll need to request a return and refund online. This will often take days and the store may refuse to accept the return or exchange the item since you'll have no way of proving that the defect was there when you first purchased it.
Poor selection online
When stores begin selling new items or introduce seasonal discounts, this information often isn't updated immediately in their online catalog. Also, since stores sell thousands of products, it is likely that not all of them will be listed online. This is especially the case for unpopular items and those that the store only sells temporarily.
Inability to ask for assistance while choosing items
At a store, there are always cashiers, stockers and other employees that are available to answer customers' questions. An employee may recommend items based on their personal experience. They can also tell customers about certain items that are new to them.
In some places, it is also possible to get custom orders, such as a specific amount of meat or cheese or produce.
When shopping for groceries online, customers have the option of contacting customer support, but waiting for a response will delay their shopping process.
High prices online
Groceries stores have special promotions, discounts and seasonal sales on a regular basis. Some of these sales last for months, while other discounts are only valid for a few days.
When it comes to the store's online catalog, it most likely only gets updated when there are permanent discounts.
Customers may find that the unchanging prices online tend to be significantly higher than the prices they see at grocery stores.  
In Conclusion
Even with these barriers in mind, online grocery shopping is greatly increasing in popularity in the United States.
More and more people are preferring to pay more for lower quality products if it means saving time and energy. However, there still remain those that are strongly against ordering their weekly groceries from the internet.
Will technology ever advance enough to give online grocery shopping the advantages that regular grocery shopping has, without any of the current barriers?
What are some of the barriers to online grocery shopping?
Some of the barriers include delivery fees, limited product availability, concerns over product quality, difficulty in finding specific products, lack of trust in online retailers, the inability to inspect products before purchase, and difficulty in returning products.