Wouldn't it be great to know which day of the week is the best day to shop? It is true; it makes a difference which day of the week you shop in regards to how much you spend in dollars and time. If you are doing your grocery shopping on the weekends; you need to change your habits.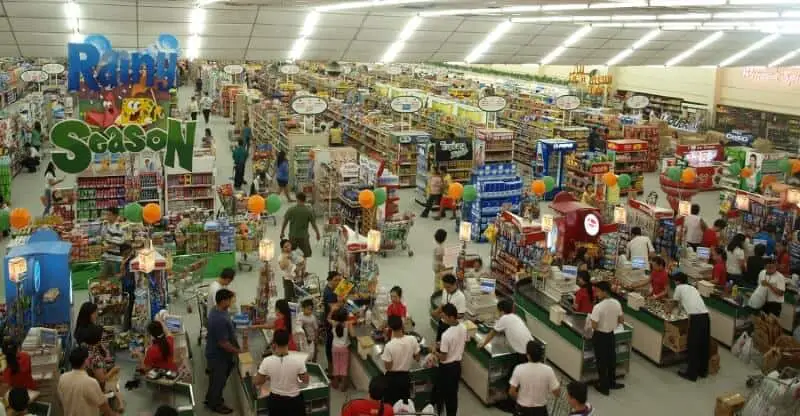 Which is the best day of the week for grocery shopping?
Wednesday has been voted the best day of the week to shop. When you shop on this day, it allows you to save time as the crowds are less, and you will find the shelves are better stocked.
Many stores and supermarkets have deliveries scheduled for Tuesday to recoup what has been sold the previous week and prepare for the new one. So, by shopping on Wednesday, you should have first dibs on all the freshest goods.
One study conducted in 2014 showed Wednesday averages approximately thirty million shoppers compared to Saturday having forty-one million and Friday having 35 million. These numbers mean, you will find more room to move through the aisles on Wednesday. It has also been proven that if you shop early on Wednesday and use coupons, you will find yourself saving a lot in dollars as well as improvement in your sanity.
Wednesday is generally when the new specials are announced and available so that you can find new endcaps with lots of incentives and great offers. Another great thing about the deals beginning on Wednesday is the supermarket will often allow you to use last week's coupons or grant you the sale price of previous sale items from the week before.
Because the new sales have just begun, grocery stores are more willing to make exceptions on Wednesdays and allow you to take advantage of an old sale price.
What are the best grocery deals on the best day?
So, we determined Wednesday is your best day of the week for grocery shopping, now we have to look at what you should buy. These are some of the foods and grocery items to buy on Wednesday to get the most for your money:
Cheese: When you visit the cheese section in your store's deli, you can enjoy half-off prices that have 'sell-by' dates that are only five days out. These products can allow you to score some major savings when you look for varieties such as brie, bleu, or fresh mozzarella that will work perfectly for everyday meals.
Milk & Yogurt: Milk is a product most homes go through a lot of and one area you can score great savings. Yogurt is also a great bargain; however, your home has to be consuming enough to make the deals pay off. When you buy your milk by the gallon in the clearance case, you save money. Yogurt and milk are both products placed in the clearance area five days before their 'sell by' date.
Meat: Your best chance of scoring great deals in the meat department is to head straight to the chicken breasts or the lean ground beef section. These two products can be found discounted at fifty percent or more. Many markets put these meats on sale one-to-two days before the 'sell by' date. These meats can also be frozen, so you don't have to worry about having to consume them before they expire.
Bakery: The bread section is another great discount area in your grocery store. You can find several items displayed on mobile bakery carts that have been discounted from twenty-five to fifty percent. Items such as sourdough or flatbread are often great meal-maker ingredients and can often be found on the 'quick-sale' tables.
Knowing when to shop and what to shop for can help you reduce your stress levels. Make grocery shopping an enjoyable experience and go on Wednesday when there are fewer crowds and better deals.
Which is the best day of the week to grocery shop for shopping?
Many experts suggest that Wednesday is the best day of the week to grocery shop, as this is when most stores release their weekly ads and deals. However, other days of the week such as Tuesday and Thursday may also offer good deals.