You'll make pancakes, but you don't where is buttermilk in the grocery store? Don't worry, we can help you!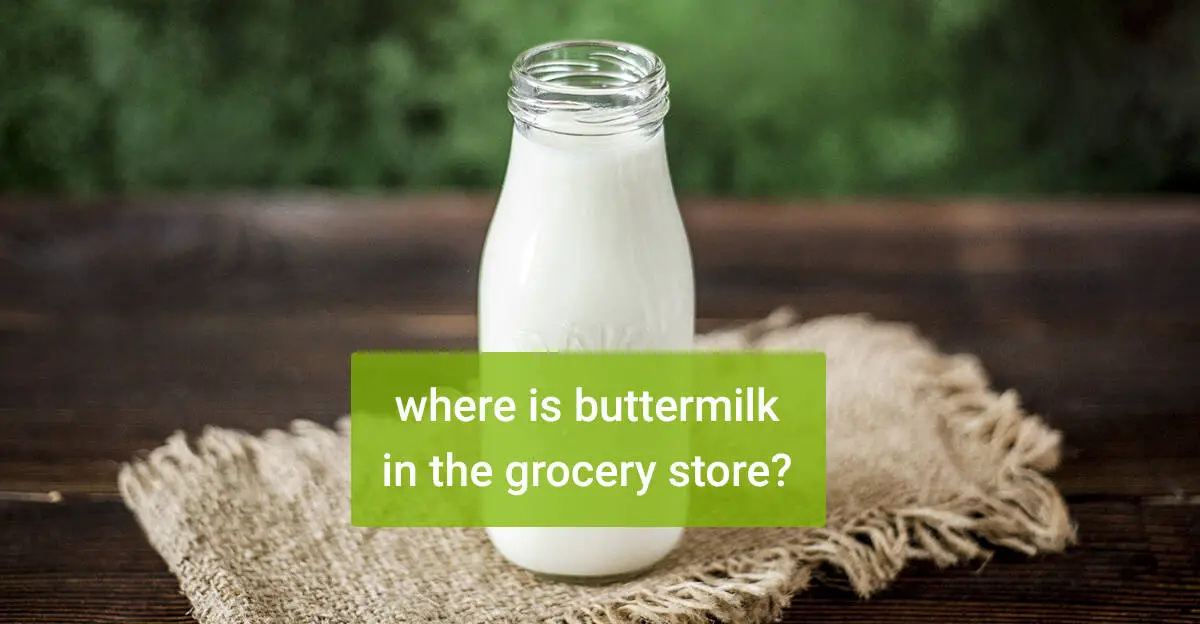 The name suggests it can be either by butter or milk products, so where do you go if you are looking for buttermilk in the grocery store?
Buttermilk is usually in the dairy section of the grocery store, and is sometimes called, 'cultured buttermilk'.
Related: How are the grocery store aisles organized
It can be found along with milk, heavy cream, sour cream, and other dairy products. It has a high level of acidity, which allows it to have a long refrigerator shelf life.
Buttermilk Price and Brands
Buttermilk price may differ from store to store, but it costs little more than regular milk. At most grocery stores you will find a few buttermilk brands, and you need to look carefully since it looks like regular milk.
When you buy a carton of buttermilk from the grocery store, you are not getting the authentic product, but rather low-fat milk that has been soured. The low-fat milk has lactic acid added that is much like yogurt and is why you will see 'cultured' on many labels.
An alternative is to buy the powdered buttermilk and you can find it in most grocery stores. Look in the baking section or the area where the powdered nonfat milk is shelved.
What if the Buttermilk is not in the Grocery Store?
In case the grocery store hasn't restocked buttermilk, you have an alternative! Make a cultured buttermilk substitute with three ingredients that are easy to find at the grocery store.
You will need a little less than a cup of regular milk and a tablespoon of lemon juice or white vinegar. Put the one tablespoon of vinegar or lemon juice into a one-cup measuring cup, and then fill to the top with milk. Allow the mixture to sit for about 5 minutes so the milk can curdle.
Now that you know where is buttermilk in the grocery store, it is time to go shopping and then try your pancakes recipe!
What is buttermilk, and what does it look like?
Buttermilk is a tangy, slightly sour milk that is traditionally made by adding a bacterial culture to milk that has been left to ferment. It is often used in baking recipes, marinades, and dressings to add a tangy flavor and tenderize meats. Buttermilk has a thick and creamy consistency, similar to that of yogurt, and is off-white in color.