How many aisles are in a grocery store, how they are organized, and which are the most common aisles of a grocery store? These are the subjects that we tackle in this article, so keep reading!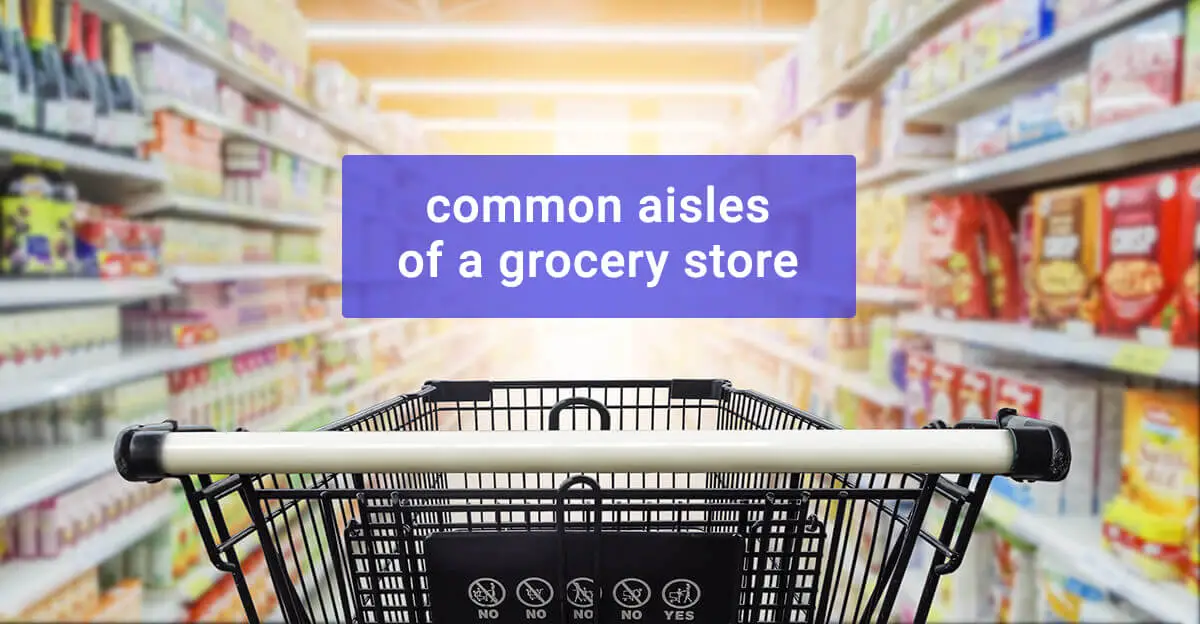 Grocery stores have specifically organized the aisles to make it easy for the shopper to find what it is they need. Most of the time when shopping, the point is to get in and get out, as fast as possible.
How Many Aisles Are in a Grocery Store?
There are anywhere from 5 or more aisles in a grocery store.
You could consider the outer wall coolers as aisles too. The size of the store would depend on the size of the chain or franchise. That alone will determine how many aisles there are.
In a smaller chain such as Winn Dixie, there could be one to three beverage aisles for example. You could go to bigger grocery retailers such as Walmart and find 6-8 beverage aisles to look through.
How Are Grocery Store Aisles Organized?
The aisles of a grocery store are organized into categories. Each section of the store is made to appeal to the shopper's senses.
At the front end of the store is normally colorful bouquets of flowers to draw in the shoppers. Fresh flowers make the store seem fresh and clean. Fresh fruit and veggies are followed behind the bright colored flowers.
The fresh meat section is always on the very back wall. Dairy aisles are along the back not connected to but close by the meat section. This will bring you back to the front of the other side of the store where the bread and bakery area is.
The middle aisles of a grocery store are for:
cereal
baking
dry goods
canned goods
frozen foods
cleaning products
paper products
This layout isn't perfect, but It is a common general layout for a grocery store.
Also read:

- Grocery store layout tactics you should know

- Why you should avoid grocery shopping
Common Aisles of a Grocery Store
Every grocery store has about 11 common aisles. It makes shopping easy. Even if you are going into a completely new store, it will have these basic aisles.
Baking Aisle
This aisle will have everything from flour, sugar, powdered sugar, and cornmeal. It will also have nuts, a variety of flavored chips for baking, icing varieties, and boxed desserts.
Beverage Aisle
Depending on the size of the store, the beverage aisle could be more than one. It will hold water, soda, energy and power drinks, juice, and powdered drink mix too.
Bread Aisle
This aisle is normally close to the door or connected to a bakery area. You will find hamburger and hot dog buns, sandwich rolls and loaves, breakfast bread and bagels, dinner rolls, etc.
Breakfast Cereal Aisle
The breakfast aisle has everything you need for a quick filling meal. There are hot and cold cereals, pop tarts, pancake mix, waffle mix, and a variety of syrup.
Candy and Snack Aisles
The snack aisles will have everything from chocolate, gummies for kids, to chips and dips. It will have healthier choices such as nuts, pretzels, crackers, and granola options.
Canned Goods Aisle
This is commonly more than one aisle. It will have canned corn, green beans, carrots, greens, and mushrooms. It will have a variety of canned beans and peas.
There will even be canned fish, chicken, and other canned meats, and cans of chicken broth, beef broth, chicken noodle soup, tomato soup, and cream of mushroom soup.
Condiment Aisle
This is an important aisle for every occasion. Dips, condiments such as ketchup or mustard, dressings such as ranch or Italian, and barbeque and honey mustard sauces are needed for almost every type of food.
Dairy Aisle
This aisle will always be on a hard wall due to the cooler. It can be a whole corner area depending upon the size of the grocery store. It will have a variety of milk, different flavors of liquid creamers, a variety of yogurt, sour cream, cottage cheese, a variety of cheeses, and butter.
Boxed Dinners and Pasta Aisle
Every grocery store no matter the size has some sort of boxed dinner aisle. Huge variety of quick box dinners such as Hamburger Helper or boxed sides such as different flavors of rice, different choices of pasta, and sauces.
Paper Products and Cleaning Supplies
Paper products can be everything from paper towels, toilet tissue, Kleenex, baggies, garbage bags, paper plates and cups, plastic silverware.
Cleaning supplies such as dishes and laundry detergent, bleach, bathroom cleaners, and even room deodorizers can also be found on this aisle or the next.
Personal Care Products Aisle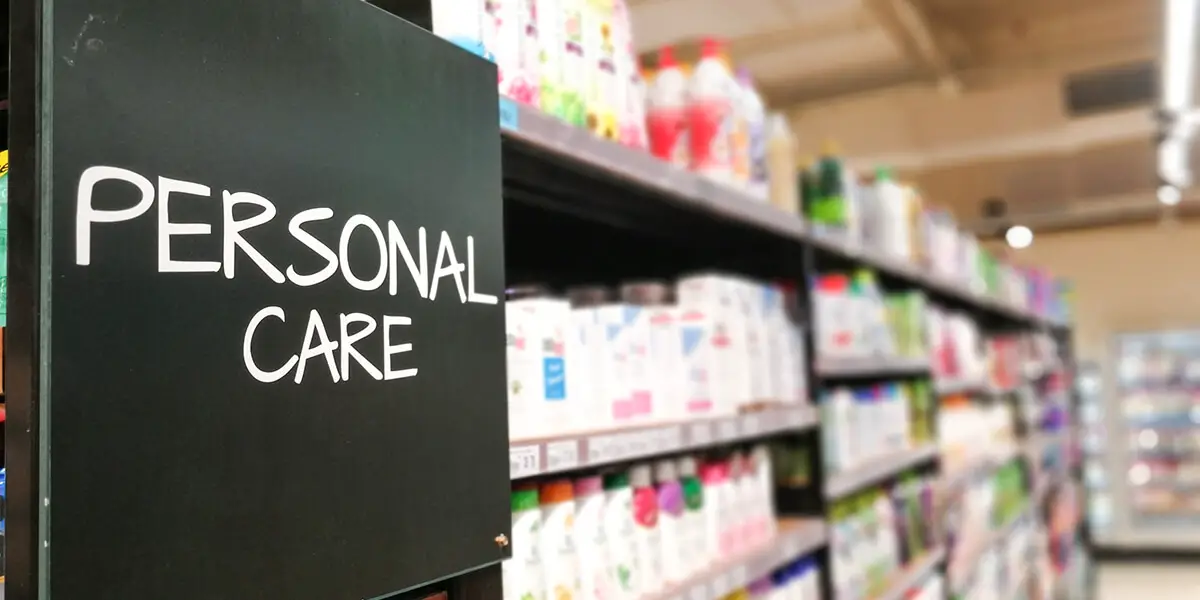 This is the aisle that your toothpaste, denture products, deodorant, shampoo and conditioner, a variety of bath soaps, and hand soaps. There are also razors, shaving cream, over the counter medicine, and a variety of hair products.
Conclusion
This guide should help you maneuver through any sized grocery store. Giving you a basic outline of common aisles of a grocery store to help you get around with ease. Preparing a list before you leave for your shopping trip will ensure success. Grouping items in the common categories will guarantee a speedy trip.
Why is it helpful to know about common grocery store aisles?
Knowing the layout of a grocery store can help shoppers navigate the store more efficiently, save time, and ensure they find all the items on their shopping list.