Have you ever been around and around the grocery store looking for french fried onions? We are here to help you get in and get out!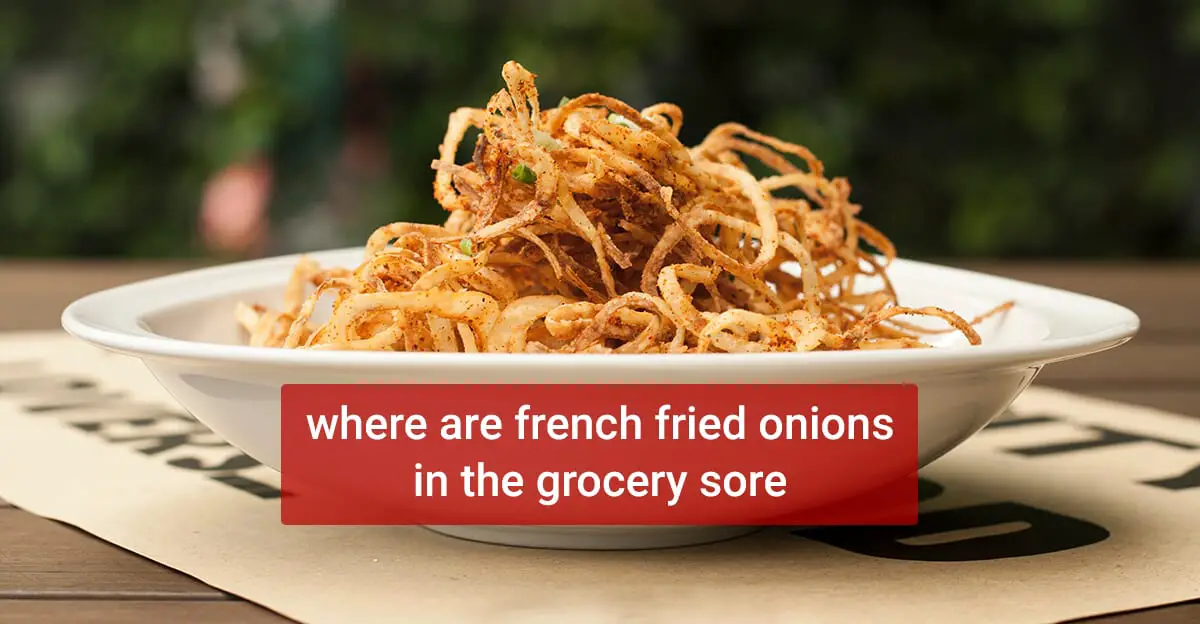 The last thing anyone wants to do is go searching for a long time for that one item to complete a recipe.
Look to spend around $1.66 – $7.00 plus tax depending upon the size of the container. If there is a resealable bag, they are normally the cheapest out of the choices. There are gluten-free products as well for those with special needs.
We will be explaining where to find the french fried onions in the grocery store.
What aisle are french fried onions located in?
Most commonly the french fried onions are located on the canned vegetable aisle. They can either be by the green beans or the mushrooms on the top of the shelf.
If you usually shop at a smaller grocery store, you can find on the condiment aisle.
Related: How are the grocery store aisles organized
Where to buy french fried onions?
French fried onions are for sale in any major grocery chain:
Walmart
Target
Kroger
Winn-Dixie
Save a Lot
And can also be found in smaller stores that have a mixture of grocery items and other products:
Dollar General
Dollar Tree
Family Dollar
Now that you know where are french fried onions in the grocery store and where to buy, we provide you an easy green bean casserole recipe.
Green Bean Casserole Recipe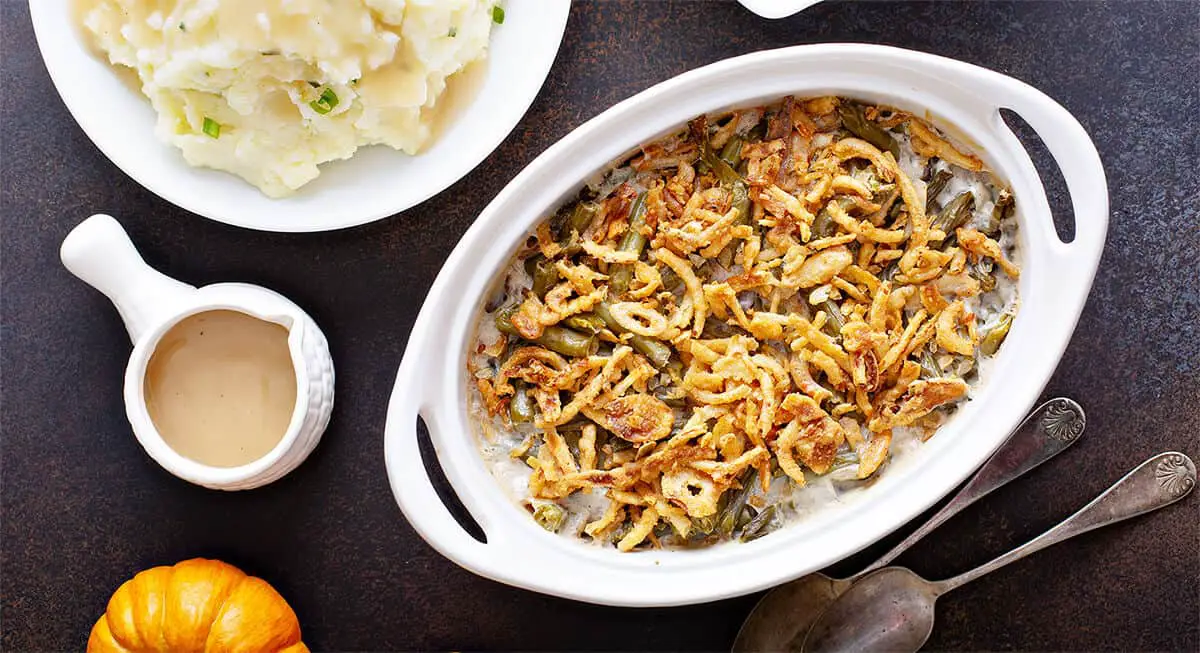 It can be used as a meal if you add chunks of ham or as a side dish without the meat.
You will need the following ingredients
1 small can of cream of mushroom soup
2 cans of french cut green beans
1 medium container or 2 small containers of french fried onions
Instructions on how to make:
Mix the 2 cans of french cut green beans with 1 can of cream of mushroom soup together in a bowl.
Mix 1/4 of the fried onions to mix.
Use a glass 9×9 pan or even a rounded cooking dish works well too.
Cook on 375° for about 45 minutes or until the fried onions are a medium brown color and you can see the sauce boiling on the sides