You may be surprised to see beet juice as part of a recipe that you have been dying to make.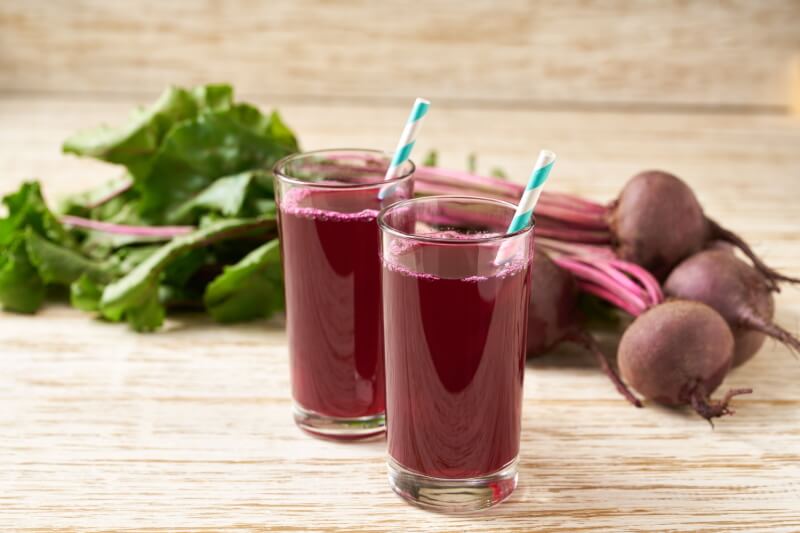 As you navigate through this guide, you will find tips on how you can buy beet juice in grocery stores. You will understand where to buy it, things you should consider, and how much you may be paying for beet juice. We'll get started with the places you can go to buy your beet juice.
Where Can I Buy Beet Juice?
Beet juice isn't located at all the stores in your area. There may be some places you have never heard of where you will find beet juice. In this section, you will learn about the physical stores you can go to and even online stores you can order your beet juice.
Whole Foods – Whole foods is a place where you can buy organic foods. Beet juice can be purchased online or in the store.

Amazon – Amazon is an online store where lots of things are sold. You can purchase beet juice from Amazon's store or Amazon's grocery store, which is Amazon Fresh. Buy online here.

Walmart – Walmart also has beet juice that you can order or next time you make a trip there, pick up some beet juice.

Target – Target is another supercenter that will carry beet juice, but they only carry one brand. If you choose to go to Target, look for R.W. Knudsen's family beet juice.
How to Find Beet Juice in the Grocery Store?
When you arrive at the grocery store, where do you go? This section will explain where you can go in each store. We will not cover what aisle the beet juice is in because all store layouts are different, and they could be in different aisles no matter which store you go to. We will cover the general area so you know where to start heading to find it.
Whether you purchase beet juice at Whole Foods, Walmart, or Target, check the juice aisle. Depending on the company that makes it, this juice will be in a glass or plastic jar. More than likely, you will find it in the juice aisle.

When you get to the juice aisle and it's not there, don't worry. It could be in the refrigerator section where the smoothie drinks are. It will say beet juice on the jar, and it's a purplish liquid.

If you purchase it online at stores, such as Amazon, you may find that it's cheaper on their grocery store, Amazon Fresh. Check there first. If you're not familiar with their grocery store, you can get there by clicking on the Amazon Fresh link at the top of Amazon's home page. Once you're there, type in beet juice.

You can get other things on there so you can get free delivery service and you're able to select one or two-hour windows depending on how soon you're looking to make your recipe. You can also look for it on Amazon's home page if you can't find it in their grocery store. Plus if you purchase beet juice online, it will tell you if it's sold out or not.
Also read: How To Buy Beets At The Store – Essential Guide
Things to Consider Before you Buy Beet Juice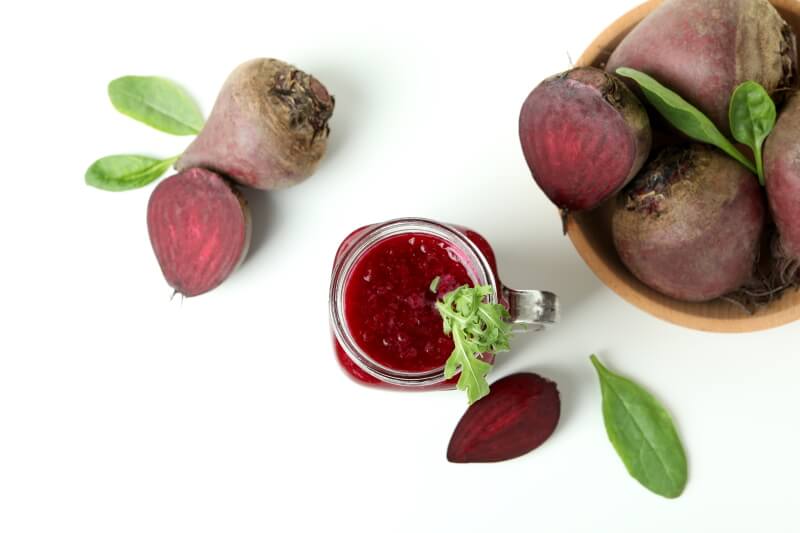 Before you head to the grocery store to purchase something you may have never bought before, there are certain things to consider. This section will cover everything to think about when you find it in stores or online stores.
Look for beet juice. Some stores will have beetroot juice, which is entirely different than what you're looking for. Before you purchase the juice, make sure it says on the bottle beet juice.

Look out for scammers. Sadly, if you're looking to purchase beet juice online, there are scammers out there that will try to sell it from their house and sell it to you for way more than what it costs. You can tell by the price of the beet juice.

If you're looking online and the price says that it's around 60-70 dollars, don't purchase it. Look in the select stores mentioned above or an online grocery store if you want to purchase it online.

The stores may have organic or regular. If you purchase organic beet juice, be aware that it may cost more than regular beet juice. It will say on the bottle so be sure you're looking before you purchase so you don't make any mistakes and buy something you don't need.
How Much Does Beet Juice Cost?
Related: Fresh Orange Juice – Best Orange Choices
This is a common question that millions of people have. You may want to know how much money to bring with you if you're paying with cash or you should make sure you have enough money in your bank account to pay for it. We'll cover the cost at all the stores mentioned above. Remember, it will be an estimation because all store locations can be different prices.
Whole Foods – If you choose to shop at Whole Foods, you may be purchasing a 32 oz jar for approximately $8.69.

Amazon Fresh – On Amazon Fresh, a 32 oz jar may cost you around $7.99

Walmart – Walmart has different brands so you may be able to purchase beet juice for as low as $5.58 or as high as $7.58.

Target – Now and then Target will have sales so you could purchase it for $6.99 as their sale price or $7.99 if you miss the sale and you have to pay the regular price.
Final Thoughts
Throughout this shopping guide, we have covered everything related to purchasing beet juice in grocery stores and online. Hopefully, all your questions have been answered and you're better prepared to start your shopping adventure for beet juice.
What should I look for when beet juice buy?
When buying beet juice, it's essential to look for products that are 100% juice with no added sugars or preservatives. It's also important to check the expiration date to ensure freshness.