Here is a guide to help you buying dill. Fresh or dried, it's low in cost and easy to find at your local grocery store, farmers' market, or even online.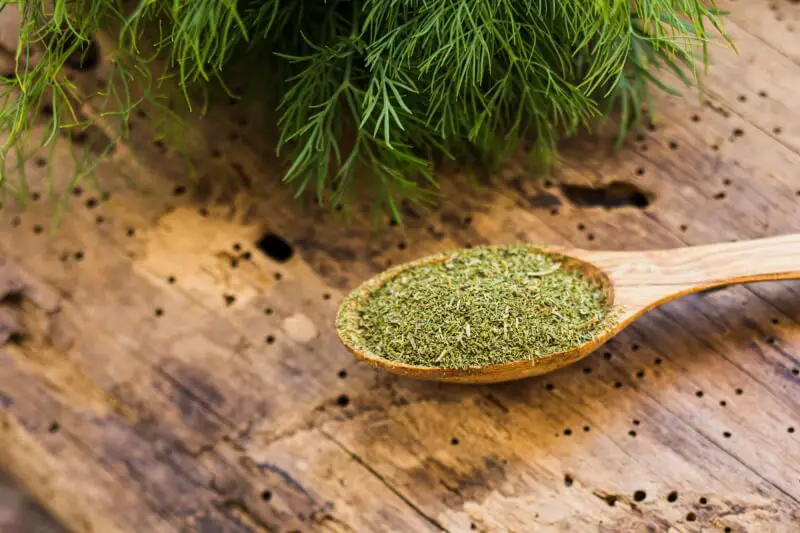 Dill is a flavorful and strong herb that offers flavor to many dishes as well as health benefits. Dill is high in vitamin A and C, calcium and iron, and heart-healthy antioxidants. Moreover, has no fat and is very low in calories.
A little bit of dill goes a long way. You only need about a tablespoon of the herb to enhance the flavors of many dishes.
What Is Dill And Where Is It Grown
It's a strong and flavorful herb that enhances many dishes as an ingredient or a garnish. It's a biannual and annual herb related to the celery family. Thrives growing during warm months in moist, rich soil.
It's native to Europe and Asia but can be grown in your own home or found in your local grocery store, farmers market, or even online. This herb is popular in many country's cuisine including Russia, Sweden, Germany, Poland, China, Iran, and India.
Dill stalks typically grow up to between 15 to 25 inches. The stem is slender and hollow. Dill's leaves are fern-like and soft. The flowers are about 1 to 3 1/2 inches in diameter and range from bright yellow. The seeds are about 3/16 inches thick.
Dill's seeds can be used in a variety of dishes including soups, salads, sauces, pickles, relish, potatoes, mustards, butter, cheese spreads, fish, and much more. Often used as a garnish for dishes it can even used in floral bouquets because of its beauty and aroma.
Related Article: Produce Guide – How To Buy Cucumbers
Where To Buy Dill
You have great opportunities to buy dill, fresh or dried, at your local grocery store. Alternatively, you can also try at your local farmers' market or even online.
Farmers Market – Many cities and towns have farmers' markets each weekend. It's a great opportunity to purchase fresh dill and other locally grown herbs, fruit, and vegetables.

Online – Another way to buy dill is online. There are many sites that offer purchase and quick delivery. You can even buy in bulk. Online sites that sell fresh or dried dill include Amazon, Delish, Bristol Farms, Summerhill Market, Lydia's Foods, and Midway Farms.
Where To Find Dill In The Grocery Store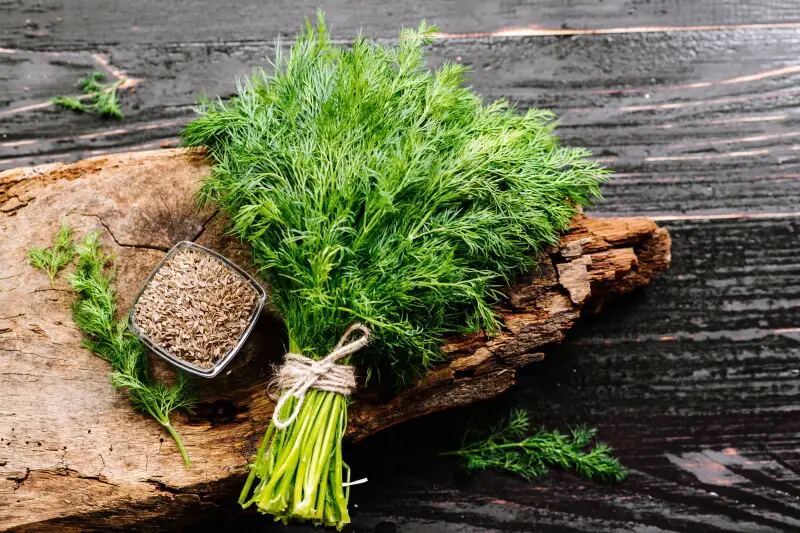 You can find fresh or dried dill at your local grocery store.
Fresh Dill
You can find fresh dill in your local grocery store's produce aisle. It's sold in bunches and is a great way to find delicious, aromatic dill with a bold flavor. Be sure to store your fresh herbs wrapped in plastic and refrigerate it until you're ready to use it.
Dried Dill
You can also find dried dill at your local grocery store. You might find it packaged in the produce aisle. You can also find dried dill jarred in your local grocery store's herb and spice aisle.
Also Read. Types Of Peppercorn You Can Find At The Store
How Much Does Dill Cost
Fresh Dill – Fresh dill only costs about $2.50 for a 4 1/2 pound bunch.

Dried Dill – Dried dill costs a bit more than fresh dill. If you buy it packaged like other herbs and seasons it costs about $7.50 for a jar.
Types Of Dill
There are several types of dill that can be grown.
Bouquet – Bouquet dill is very seedy which makes for good pickles and tea. It's also used in floral arrangements.

Compatto – Compatto is known for its bold flavor.

Delikat – Delikat has abundant seed yields.

Dukat – Dukat is heavy in flavor.

Elephant – Elephant has a mild flavor.

Fernleaf – Fernleaf has bushy leaves and is often used in floral arrangements.

Green Sleeves – Green Sleeves can easily be grown in containers.

Hera – Hera can also be easily grown in containers.

Herkules – Herkules is a great dill plant to grow at home. It attracts bees and butterflies for pollination.

Mammoth Long Island – Mammoth Long Island dill is perfect for sprinkling over fish.

Superdukat – Superdukat is high in flavor.

Teddy – Teddy dill is known for its thick leaves making it an aromatic addition to floral arrangements.

Veierling – Vierling dill is often used in floral arrangements.
Alternatives
If you run out of dill, there are several herbs that you can use as alternatives.
Fennel
Tarragon
Basil
Oregano
Rosemary
Parsley
Recipes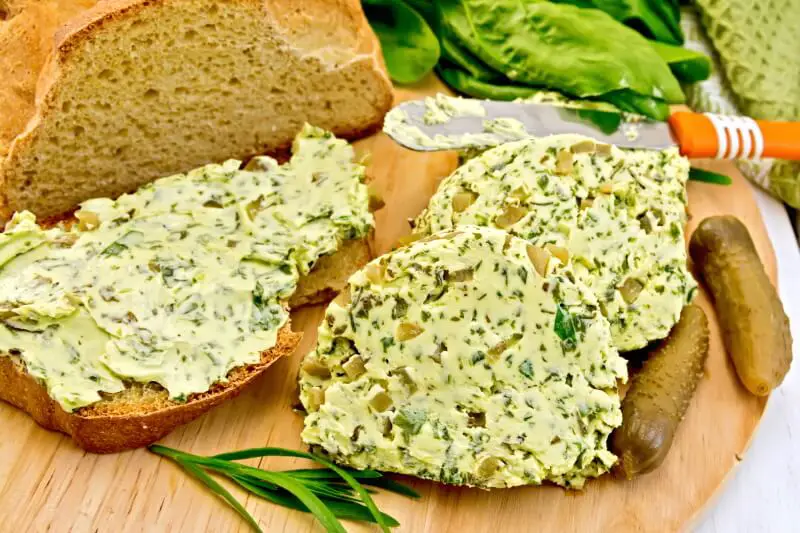 Many recipes are enhanced by the strong, flavorful taste of dill. It is most commonly associated with pickles but it can also be used with butter. Baby carrots with dill butter are delicious.
Take 2 tablespoons of margarine or butter, 1 tablespoon of dill, 1 tablespoon of fresh lemon juice, 1/2 teaspoon of salt, and 1/8 teaspoon of fresh ground pepper. This can also be used over boiled potatoes.
A great addition to dips and sauces. It adds bold flavor to soups, salads, fish, stews, soups, and a variety of other dishes.
Looking for more recipes with fresh dill? Check this list with dozens of recipes.
Final Notes
Dill is the perfect herb to enhance your cuisine. Either fresh or dried, it's easy to find at your local grocery store, farmers' market, or even online. Dill is readily available and affordable therefore add it to your next recipe and you won't regret it.
How do I store fresh dill?
Fresh dill should be stored in the refrigerator in a plastic bag or container with a damp paper towel wrapped around the stems. It can also be stored in a vase of water, like flowers, with a plastic bag loosely covering the leaves.