As interested as I am in all things food and cooking – I'm also the first to admit that there is always something more to learn. Take Mexican-inspired dishes (or as I call them – simply deliciousness). Many calls for green chilies which may as well have been an alien substance to me. Mom wasn't especially eclectic with her food planning, so I didn't exactly grow up with a wide range of variety.
Let me tell you, now that I've been introduced to the family of these mildly spicy emerald-colored gifts straight from the Heavens, I've found myself learning about them and trying to incorporate them into my meals. These babies are so popular that there is even a National Green Chili Day – it's December 16! Now, my fellow kitchen wizards, I pass this knowledge of green chilies on to you. Here's everything you need to know before buying green chilies at the grocery store.
The unique taste of Green Chiles
Green Chiles are a type of chili pepper that are harvested before they reach maturity and turn red. They are a staple in many cuisines around the world, particularly in Mexican and Southwestern American cuisine. Green Chiles are popular for their unique flavor and mild to moderate spiciness, making them versatile ingredients in many dishes.
Green Chiles are typically harvested when they are still green and unripe. This is because as the chiles mature and ripen, they turn red and develop a sweeter flavor. However, many dishes call for the unique flavor and texture of green chiles, which can be difficult to replicate with other ingredients.
Types of Green Chiles
There are 7 different commonly-used types of fresh green chiles, all bringing their own unique qualities to the table:
Anaheim or California Chiles:
Available year-round, these bright green beauties are one of your milder green chiles although the heat can sometimes vary. They typically grow to about 6 inches in length.

Hatch Chiles:
These guys could pass for a twin of the Anaheim Chile as they are nearly identical looking. Keep in mind though, that they are far hotter. Hatch Chile season runs from August-September.

Poblano Chiles:
With their dark green coloring and almost heart-shaped appearance make this one of the cutest of the green chiles. Their heat level is comparable to green peppers, maybe a bit spicier and with an earthy, smokey flavor.

Serrano Chiles:
Smaller in size and hotter than your average jalapeno, Serrano chiles do offer a similar flavor profile – bright and fresh tasting. Keep in mind these chiles have what we call a delayed fuse meaning that the heat will sneak up on you.

Habanero Peppers:
These peppers top the charts in the heat department as they are some of the hottest being grown. Once you get past the blazing fire, Habaneros offer up a unique citrusy, fruity yet smokey flavor profile.

Jalapeno Peppers:
A fan favorite, Jalapenos aren't overly spicy but do offer a kick that is usually felt in the front of the mouth. Their grassy, fresh taste makes them a popular ingredient in a wide variety of dishes.

Chilaca Peppers:
Widely used in traditional Mexican dishes, Chilaca peppers are mildly spicy with a rich and robust flavor. When Chilaca peppers are dried they are commonly referred to as pasilla.
Where to Look?
In most grocery stores you will find a variety of green chili products, including different canned blends, in the international aisle. The fresh ones are typically found within the produce department and canned green chilies are usually kept with the, yep, you guessed it, other canned goods. If you are unable to find a specific type of fresh green chili in your local grocers, most farmer's markets will usually have at least a small variety.
Fresh Green Chilies VS Canned Green Chilies
In most kitchens, when asked which is better fresh, frozen, or canned, you will hear a resounding response in favor of fresh produce. Most of the members of the green chile family can be found nearly year-round, however, those that are more seasonal, such as Hatch Chilies, might be more difficult to locate during the off-season.
That is not to count canned green chilies out. You can find just about any type of green chili canned and not only do canned chilies last longer, but they can also be more available and, easier to find.
The Ka-Ching Factor – How much will it cost?
Although green chilies aren't usually uber-expensive, with our current economy, let's face it, price definitely matters. Lucky for us, they aren't overly pricey and there are plenty of ways to save even more moolah when buying our mildly spicy friends.
Many of the store and generic brands are just as good, and tasty, as more well-known, and therefore more expensive, high-end 'name brands'.
When it comes to fresh produce my frugal hands are tied however they can be worth the extra expense. Also, consider checking out your local farmers market for some pretty great deals.
Try different ethnic or Hispanic-based stores, they typically have both better quality and lower prices than your big grocery stores.
Green Chilies are a great ingredient for every meal!
Green Chilies are a versatile and flavorful ingredient that is widely used in Southwestern cuisine. They come in many shapes and sizes and can range in temperature from mild to moderate. Whether you're a spicy fan or just looking to add flavor to your favorite foods, Green Chilies are a great ingredient to keep in your pantry.
Green Chilies can be used in a wide variety of dishes, from enchiladas and tacos to soups and stews. They can be roasted, grilled, stewed, or fried to bring out their unique flavor and add depth and complexity to a dish. They can also be used to make sauces, salsa, and marinades, and even added to baked goods like cornbread and cookies.
To avoid bringing home the wrong type of Green Chile (Is there such a thing? All Green Chiles are too good to be wrong!) do a little research before making the trip. Determine which type or flavor profile that's needed for your recipe and go to the grocery store with at least a general idea of what you are going to buy. Get to know the varying heat levels of the different Green Chilies as some can be significantly hotter than others. If there are no dietary restrictions, these veggies can be super fun to play around with – try adding a new type to a favorite dish, you just might be surprised.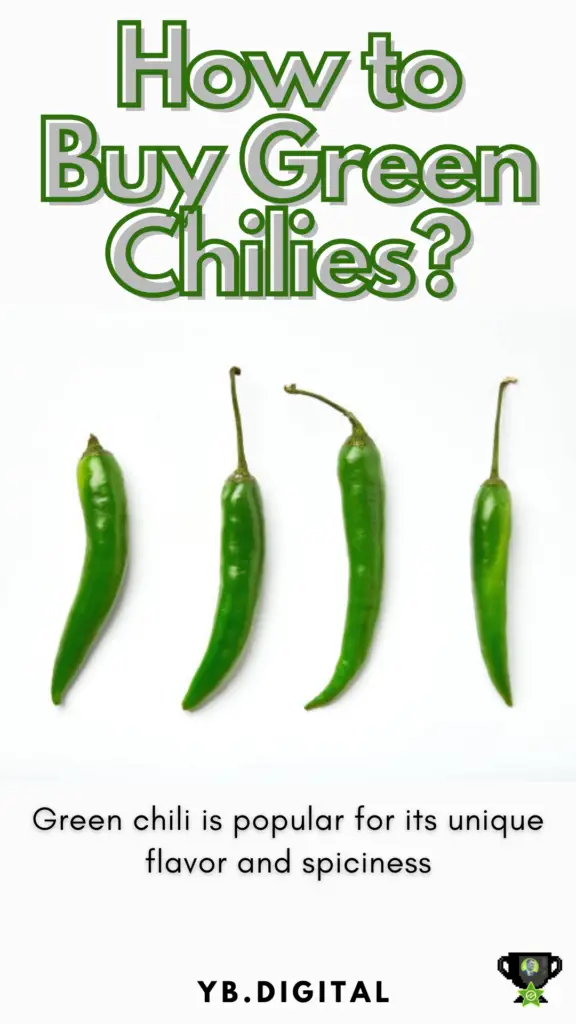 Are green chilies spicy?
Yes, green chilies are often spicy. However, the level of spiciness can vary depending on the specific type of chili and how it is prepared. Some green chilies are milder than others, so it's important to taste them before using them in a recipe.