They are shaped like eggs
But look and taste like small oranges. Kumquats are a unique citrus fruit that may be difficult to find as they are not as popular as their citrus counterparts

Benefits of Kumquats
The kumquat is a small oval fruit native to China. They belong to the citrus family and have a sweet, pungent flavor similar to oranges but with a slight bitterness. Kumquats are often eaten raw or used in a variety of dishes and desserts, and they provide health benefits due to their high nutrient content. Kumquat has many useful properties:
1. Rich in Nutrients
Kumquats are rich in nutrients such as vitamins A, C, and E, fiber, calcium, and potassium. One kumquat contains approximately 8 calories, making it a low-calorie snack option. The vitamin C content in kumquats is particularly high, with one serving providing approximately 73% of the daily recommended intake.
2. Boost the Immune System
Kumquats are a great source of vitamin C, which is known to boost the immune system. Vitamin C helps to increase the production of white blood cells, which are responsible for fighting off infections and diseases.
3. Improve Digestion
Kumquats are high in fiber, which helps to improve digestion and prevent constipation. The fiber in kumquats also helps to regulate blood sugar levels and reduce the risk of heart disease.
4. Promote Healthy Skin
Kumquats contain high levels of vitamin C, which is essential for healthy skin. Vitamin C helps to stimulate the production of collagen, which is a protein that helps to keep the skin firm and elastic. The antioxidants in kumquats also help to protect the skin from damage caused by free radicals.
5. Aid in Weight Loss
Kumquats are a low-calorie snack option that is rich in fiber, which helps to promote feelings of fullness and reduce overall calorie intake. The high fiber content in kumquats also helps to regulate blood sugar levels and prevent spikes in insulin, which can contribute to weight gain.
6. Reduce Inflammation
Kumquats contain anti-inflammatory compounds that help to reduce inflammation in the body. Chronic inflammation has been linked to several health conditions, including heart disease, cancer, and arthritis.
7. Support Heart Health
Kumquats are high in potassium, which helps to regulate blood pressure and support heart health. The fiber in kumquats also helps to lower cholesterol levels and reduce the risk of heart disease.
To buy Kumquats or not?
That is the question. They are a great little fruit that is packed with magnesium, and calcium. Vitamins A & C as well as containing more fiber than most fresh fruit you can buy.
The trick is finding them. Despite their good taste and nutrients, they are not very popular. Kumquats may only be found in farmer's markets, specialty grocery stores, or Asian markets.
When you do find them, their price may be higher than you expect

Where can I buy kumquats?
If you are an online shopper and enjoy the perks of Amazon, you can find this fruit sold in 10-pound lots. But for the most part, you will find this fruit in specialty stores that offer organic fruits and vegetables, hard-to-get items, and so on.
Since this fruit was first grown in China and Southeast Asia, you should find them in most Asian-focused grocery stores. Some farmer's markets should have them when they are in season.
You can try to look in your favorite traditional grocery store but those outlets may not have them until it is Kumquat season.

How to find kumquats in the grocery store?
When your grocery store has them in stock, they are not that hard to find. You can't go by their color as a Kumquat comes in the same orange color as an orange does. There might be some slight difference in color tone but it is close.
You need to look at their shape to find them. The Kumquat looks like an egg and they are that small or smaller. Their oval shape is unique among citrus fruit which helps them stand out from the rest of the fruit items in your grocer's fruit and vegetable section.
There are three types of kumquats and they all do not look the same. You can look for their names, Nagami, Marumi, & Meiwa, on the sales placard to find them.

What to look for when you are buying fresh kumquats?
The first thing to look at is their color. They should be bright orange when ripe although duller tones may be present as well. Next, the fruit should be very fragrant. Your nose will tell you which one to pick.
Finally, the fruit should be relatively firm. It won't be too hard and it shouldn't be too soft. It is the Goldilocks syndrome. The fruit should be just right. If those elements are missing, put the individual kumquat down and find some that meet those criteria.
The high price will also tell you that you found the correct fruit. Due to their lack of popularity, they are not sent to your grocery stores in large quantities.

What is the best time to buy kumquats?
Depending on where they are grown, a Kumquat season can be between November and April or November and June. That is usually when you will get the best price.
The best time to buy Kumquats is going to be in December or January. That is when the fruit is at its finest. One thing you should watch out for is after you buy them, this fruit does not have a long shelf life.
They need to be stored in your crisper and consumed within a week after buying them. They do not last that long on your kitchen counter.

How much do kumquats cost (average price)?
The price of Kumquats will range depending on who stocks the fruit. Amazon has them for $148 for 10 pounds which translates into $14.80 per pound. Melissa's is selling them for $28 per 2 pounds and you can do the math.
White Flower Farm is selling them at $29 for 2 1-pound bags and Marx Foods is selling them for $295 for 10 pounds. The average price of this fruit will be around $29 per 2 pounds and about $15 per pound if you can buy that amount.
If you are looking to buy by the case, the price has jumped from roughly $31 to $55 per case.

Alternatives to Kumquats
#1. Calamondin – has a taste that is similar to a mixture of kumquats and oranges
#2. Clementines – this is a mandarin orange variety and quite tasty
#3. Diced Oranges – great tasting
#4. Limequats – a seedless tiny lime that comes with a tangy flavor
#5. Tangerines – another Mandarin orange variety, tastes great.

Other forms of Kumquats
It is possible to buy this fruit in different formats. A couple of the more popular options are canned and candied. Or you can buy them fresh and turn them into a nice marmalade jam.

Some final words
Kumquats are a great fruit when you want a delicious meal filled with the right nutrients. The problem is that they may not be on sale in your area or they are priced quite high.
But when you get tired of oranges, this is a good orange alternative. Look for them in your grocer's fruit section during the winter months to get the best fruit for your family.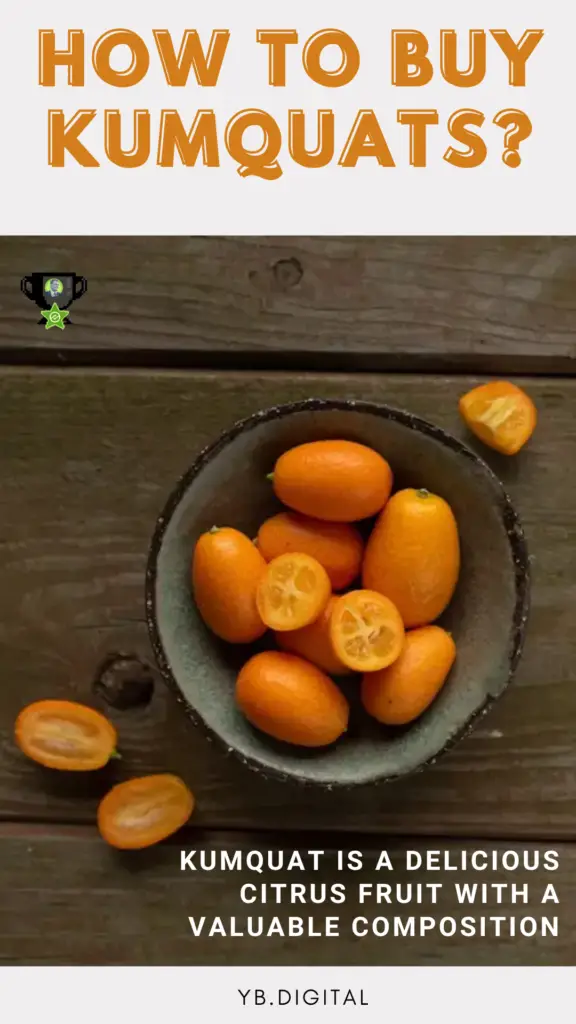 What are the health benefits of kumquats?
Kumquats are an excellent source of vitamin C, fiber, and antioxidants. They can help boost the immune system, improve digestion, and promote healthy skin.