Don't waste your time or your money purchasing bad products. Here are some things to look for when buying pumpkin puree at the grocery store!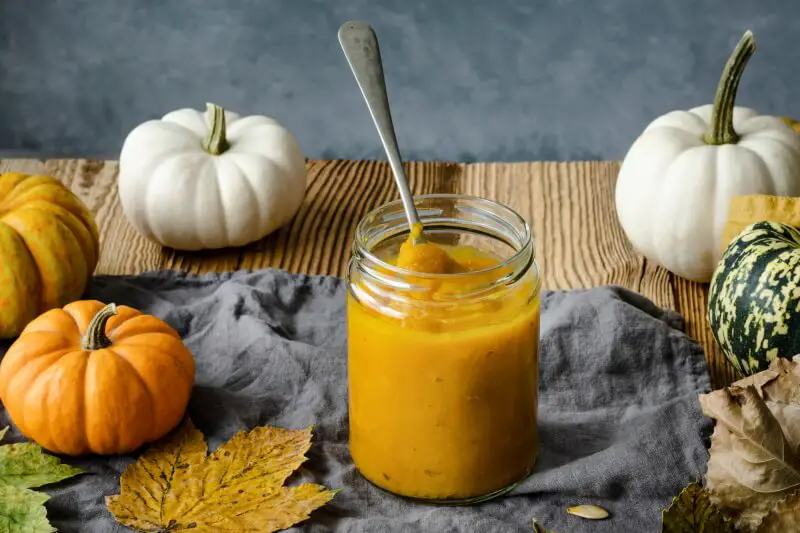 Pumpkin Puree is a popular mashed pumpkin ingredient that can add a lot of hearty flavor to a baked dish. It might be hard to find at the store – especially during the spring or summer seasons. While the vegetable is typically seen as an autumn delicacy, you can actually find it at any time of the year. This guide will show you how you can easily get your hands on some fresh pumpkin puree in no time.
If you are struggling to find canned or fresh mashed pumpkin in the grocery store, follow these simple steps as we tell you exactly where you can get ahold of fresh pumpkin puree. If you can't, there are also plenty of alternate options available. No matter what, you'll be able to satisfy your craving for pumpkin puree after reading the information here.
Happy grocery hunting!  
Where Is Pumpkin Puree Made?
In order to find the best pumpkin puree near you, it is important to understand where pumpkins come from at different times of the year. It's typically grown all over the United States and is especially prominent at private farms throughout the midwest.
The pureeing and canning process can happen at the farm or at local manufacturing locations. It should be easy to find it at any store in the U.S. since this is a commonly made and locally distributed product.
Also Read: List Of Freshest Seasonal Produce in November
Buying Pumpkin Puree – The Best Places
It is easy to find fresh and organic pumpkin puree for your next meal. If you have access to a grocery store, you will find them in the produce section or with the other canned goods. They will likely be near root vegetables and other sweet produce used for baking. If you have trouble finding them at first, you might want to look closer at the other ingredients used to make pies and casseroles. If you can't find it at the store, here are some other places to check:
Farmer's Market
Even better than a grocery store is a local farmer's market! There, you can visit with locals who grow their own pumpkins and turn them into pumpkin puree and other delicious produce. You can support your local economy and promote healthy living with pumpkin puree products that are free of pesticides or other harmful chemicals.
Fresh or Frozen
If you do not have any markets nearby, don't fret! You can still find alternative ways to get pumpkin puree so you won't be empty-handed. You can get fresh pumpkin puree online or find frozen pumpkin puree through online grocery dealers.

Related: 7 Nutrient-Rich Vegetables In Season In October
How Much Does Pumpkin Puree Cost?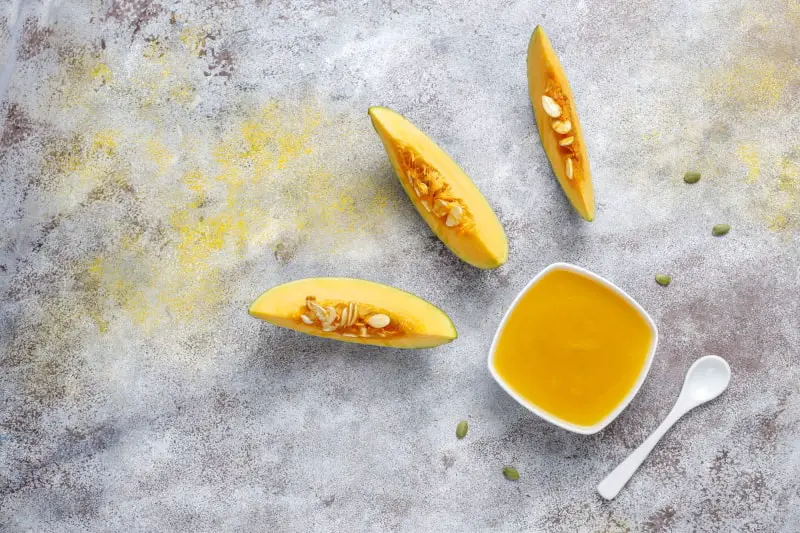 As a specialty item, pumpkin puree is a little more expensive than canned beans and corn. But that doesn't mean they are going to empty your wallet. Fresh pumpkin puree only costs about $1 an ounce at the store. Your local farmer's market may charge more for pumpkin puree depending on the cost of growing pumpkins. You can usually find frozen pumpkin puree at a cheaper price than canned products. 
Suggestions When Buying Pumpkin Puree
Want to get the cheapest pumpkin puree? Here are some ways to save big and buy right: 
1. Buy in Season 
Pumpkins are planted in the early summer and take many months to grow, so they are most in season during the fall. Buying the puree around this time of year will reduce their price. 
2. Buy in Bulk
You can find handfuls of pumpkin puree cans at a good price in most grocery stores. Get them when they're in season for an even bigger discount! 
3. Store Well
Make sure to store any unused pumpkin puree in a dark, cool, and dry place. The cans should remain fresh for a long time as long as they are unopened.
Buy The Best Pumpkin Puree Today
Now that you are aware of what to look for in the best pumpkin puree and how to quickly find them at your local store, you should be able to enjoy this rich, creamy flavor in everything. Pumpkin puree is affordable and available in a variety of different options, both locally and online. Start shopping today and get your hands on pumpkin puree at any time of the year!

Do you like to cook? Suggestion: Try this recipe.
Why choose frozen pumpkin puree over other types?
Frozen pumpkin puree is often considered the most convenient option, as it can be stored for longer periods of time and easily added to a variety of recipes. It also tends to have a smoother texture than canned pumpkin puree.