Find out where to get refreshing, effervescent kombucha now that it's flying off the shelves because of its health properties!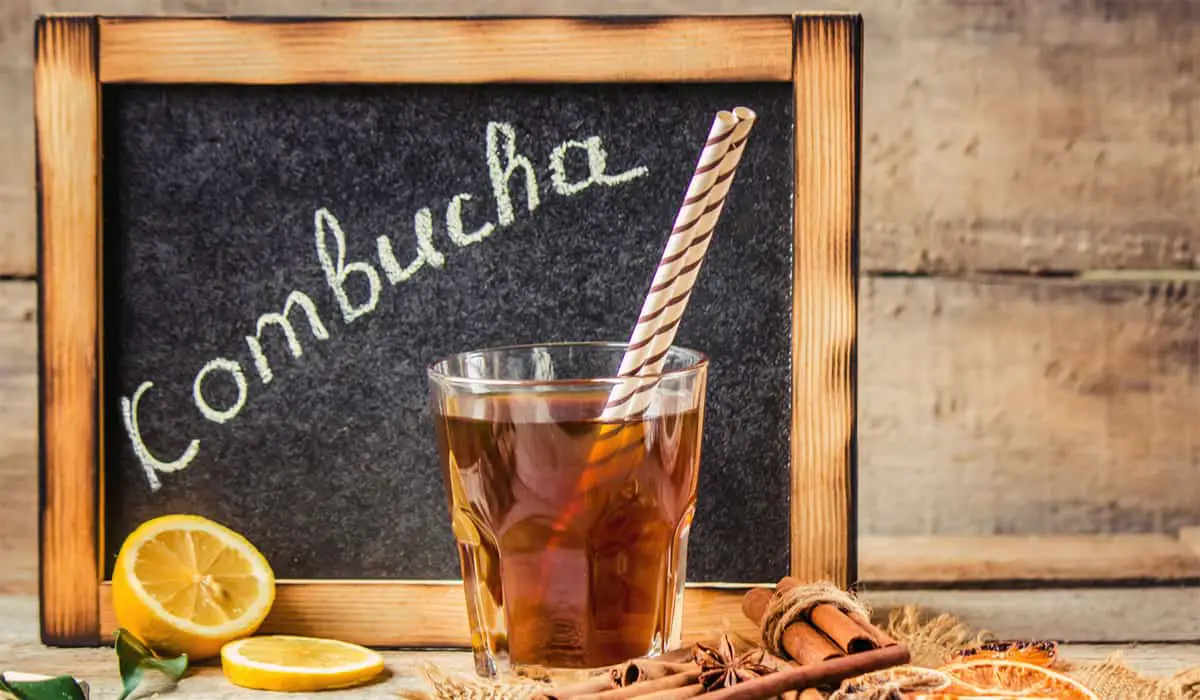 Don't assume that your favorite grocery store doesn't sell this beverage just because you can't find it in the drink aisle. Let's talk about where to find kombucha in the grocery store!
How Kombucha is sold in grocery stores
Kombucha is sold in bottles and cans, and you can buy it in single servings or packs.
Packs of cans and bottles typically feature three, six, 12, or 24 containers in single or multi-flavor varieties. Kombucha price varies by brand and store. However, a 16-ounce bottle typically sells for between $2.99 and $3.99. The price for packs is between $15 and $45.
Which brand of kombucha is the best?
Spoiler alert: They're all delicious!
There are many mainstream and artisan Kombucha brands to choose from for people looking for both metabolism benefits and great taste. The list of best brands that you can pick up at mainstream retailers includes:
G.T.'s Synergy
Wonder Drink
Remedy
Better Booch
Humm
KeVita
Health-Ade
Brew Dr
These brands are all easy to find because of their bold, artisan-inspired labels.
What flavors of kombucha can you buy?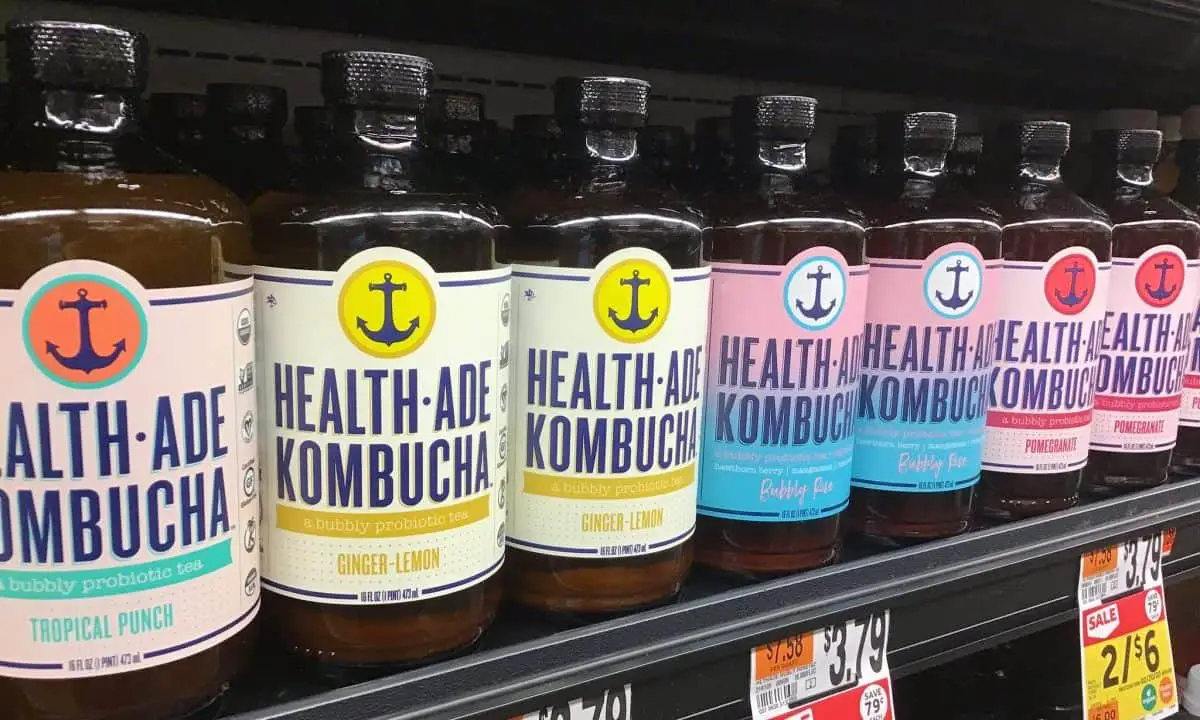 Prepare your palate! You'll be amazed by how many exotic, sweet flavors you can buy:
ginger
strawberry
tart cherry
watermelon
blueberry-min
lavender-melon
and much more
In fact, finding where to buy kombucha flavors that are rare can become a hobby once you're hooked!
Does flavored Kombucha have the same benefits?
You want to know if flavored kombucha has the same probiotics and antioxidants as the regular version. Yes, you're still getting all the benefits of drinking a fermented beverage when you enjoy a flavored variety. You're also getting all the same B vitamins, essential minerals, and organic acids that promote wellness and detoxification!
Where to find Kombucha in the grocery store
Stumped over where to find kombucha? Here's a hint: Don't look in the drink aisle!
What aisle is kombucha in? It won't be next to the seltzer and soda in the drink aisle. That's because it's sold in the refrigerated section! Most grocery stores will put kombucha drinks near the produce section. It is often nestled next to cold smoothies, teas, and other health drinks. Take a shortcut by going straight to the salad section! Health drinks are often placed in the same cold section as cold salad dressings and pre-made salads.
What if it's not there?
Don't give up if you don't see this beverage near the produce! Here's what to do:
Head over to the "organic" or "health food" section. Some grocery stores put kombucha in special sections where you find things like organic, vegan, and gluten-free foods. Take a glance at the cold section in that special area to see if the kombucha is hiding there!
Where to buy kombucha
There was a time when you had to visit "health food" or specialty stores to find kombucha best brands for taste and health benefits. Fortunately, it's now a mainstream beverage. Nearly every major grocery chain and retailer that sells drinks sells kombucha. The list includes:
Target
Stop & Shop
Shop Rite
Price Chopper
Whole Foods
Walmart
Trader Joe's
Publix
Kroger
Albertsons
Alternatively, you can have it delivered to your house! Yes, it's easy to order kombucha online. Retailers like Amazon sell this fermented tea beverage from a wide variety of brands. You'll find just about every flavor under the sun from the best brands for quality and flavor. You can also set up recurring orders with a locked-in kombucha price to ensure that you never reach for the last can or bottle having a replacement on its way!
Where to buy kombucha tea?
Kombucha tea is widely available at most grocery stores, health food stores, and specialty stores. You can also find it online through various retailers.