Are you wondering where to find breadcrumbs in the grocery store?
This article will discuss which store aisles you find the products on, and the different varieties there are. The store size can determine where the products are and how many varieties they will hold.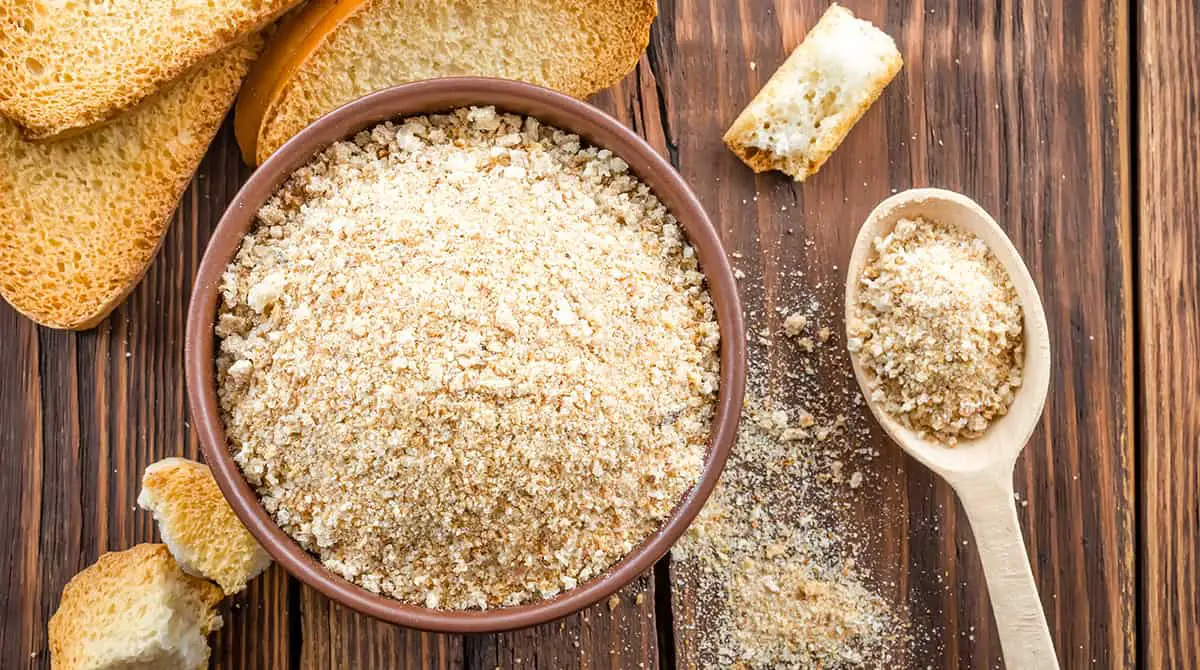 What aisle are breadcrumbs located
The most common aisle to find breadcrumbs would be the baking items aisle. This aisle will also hold spices and such.
You can often find the breadcrumb varieties close to the cornmeal, flour, or around the box mixes of cakes, loaves of bread, and muffins.
Sometimes you can find Japanese-style Panko breadcrumbs on the Asian food aisle. They will be on shelves next to Japanese sauce varieties and breading mixes.
In some stores, you will find Italian-style breadcrumbs located down the pasta aisle. They can be next to the varieties of pasta and sauces. It's typical for these varieties of breadcrumbs to be in the common area of the baking/spice aisle as well as the specialty aisle.
How to identify breadcrumbs in the grocery store
Most breadcrumbs come in a cylinder-shaped container with a lid for resealable purposes, which can range from a white container with colored writing.
One example is Great Value Breadcrumbs. A blue cylinder-shaped container for the Progresso Breadcrumbs. There are some yellow cylinders such as Vigo Breadcrumbs.
Some options come in box forms such as Kikkoman's Breadcrumbs or in a plastic container form such as McCormick Panko Breadcrumbs.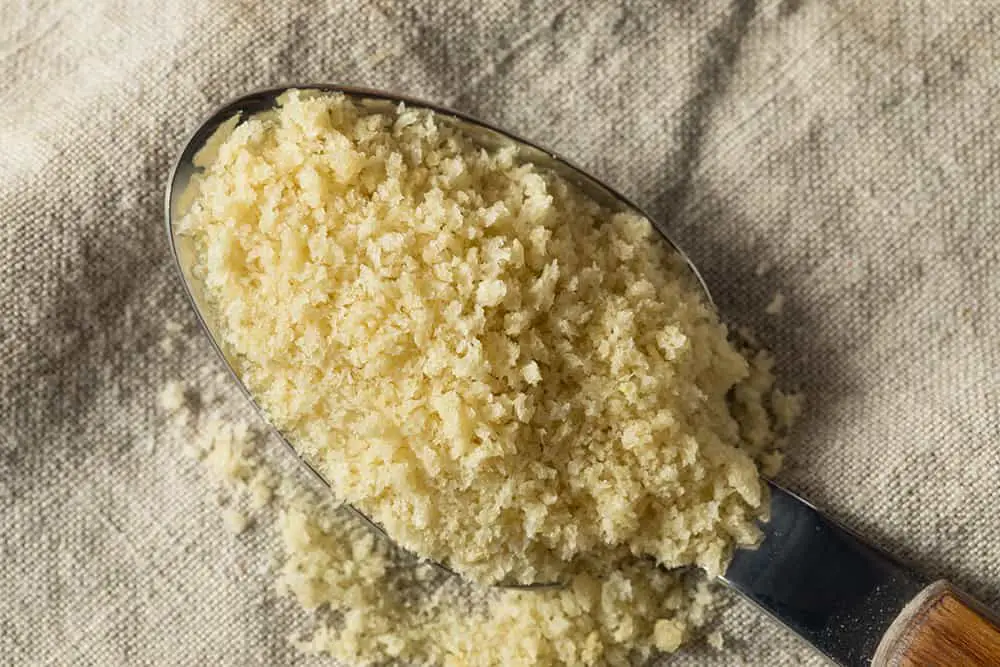 There are 4 categories for bread crumb variations: Panko, Italian, Gluten-Free, and Basic breadcrumbs.
Panko is the most commonly used form of breadcrumbs and it has the largest selection to buy. Kikkoman's Panko has different options such as 100 percent wheat options.
There is even a Gluten-Free option for those in need and you can even find Organic Panko breadcrumbs such as Edward & Son's Organic Panko.
There are also vegan breadcrumb options such as Nut Crumbs by Apple Foods, and Watusee Chick Pea Crumbs. These are great options if you live a vegan lifestyle and still enjoy a good crunch.
Also Read: Produce Guide – How To Buy Green Tomatoes
Where to buy bread crumbs?
Bread crumbs can be in many grocery stores, supermarkets, and even stores that have goods and groceries.
• Publix, Winn-Dixie, Save A Lot, Piggly Wiggly
• Kroger, Costco, Sam's Club, Safeway
• Dollar General, Family Dollar
You can buy this product online at the above location's website as well as on Amazon.
There are specialty stores that carry a different variety of Panko. Asian grocery stores have many options for Panko. They will vary depending on your location. Most specialty stores are locally owned and operated.
In Conclusion
Bread crumbs have many variations and flavor choices. They can be found in most stores that carry a variety of food selections, and also in grocery chains and big-box stores such as Walmart. For those with special needs, there are available some selections such as Vegan, Organic, and Gluten-Free.
Now you will be able to find breadcrumbs in the grocery store!
Where can I buy breadcrumbs in the grocery store?
Breadcrumbs can usually be found in the baking aisle or the aisle where bread and other baked goods are sold. Some stores may also have a section specifically for breadcrumbs or coating mixes. Check the store map or ask an employee for assistance if you are having trouble locating them.