There are so many creative ways to use this item, but you need to know where to find wonton wrappers in the grocery store right?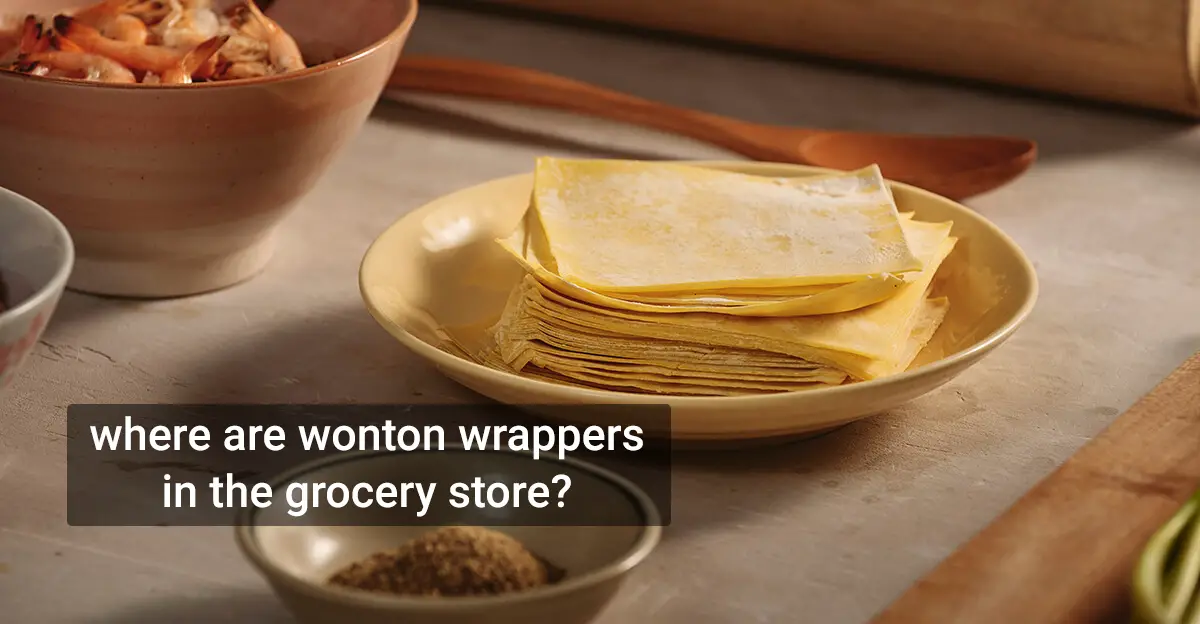 Wonton wrappers can easily be found in the freezer section of most Asian grocery stores. A lot of people check the Japanese markets when they go to purchase them.
The wonton wrapper can also be found in grocery stores like Target, Whole Foods, or Walmart.
Some stores do not stock them, such as many Publix stores will not have them on hand, but there are still a lot of other grocery stores that have them.
See also: What is a wonton wrapper made of and how to use.
In What Aisle Are Wonton Wrappers in the Grocery Store?
Wonton wrappers are a form of dough, and people fill them with a variety of delicious ingredients. Because they are a dough product, most grocery stores keep them in the dairy case to keep them cold.
There are a few grocery stores that put their stock of wonton wrappers near the produce, and still, others that keep their wonton wrappers in the deli section also to keep them cold.
Check with a store representative to find out where they keep their supply.
Stores such as Walmart have their supply in the deli section, and Kroger grocery stores keep theirs near the cheese and eggs.
Grocery stores differ in how they stock merchandise, and wonton wrappers seem to be an item that will be in different locations depending on the store you shop.
Related articles about grocery store layout:
More About Wonton Wrappers
There are a few American brands for wonton wrappers, including Twin Dragon and Nasoya. The Asian or Japanese brands will vary, and can only be read if you know the language.
The wonton is a wheat-based product and is used to make great tasting dumplings or fantastic appetizers.
After you've filled them with your favorite filling, such as pork, chicken, cream cheese, or any other favorite, you can boil, steam, pan-fry, or deep fry them.
In Conclusion
There is a lot of variety in the wonton wrapper in regard to consistency and thickness. You should shop around different grocery stores until you find the brand you like best.
Where can I find Wonton Wrapper brands?
There are several Wonton Wrapper brands available in grocery stores, including Nasoya, Twin Dragon, JSL Foods, and Wei Chuan. They are typically located in the refrigerated section near the tofu or produce.