Need to find tahini in the grocery store as you are planning the family dinner?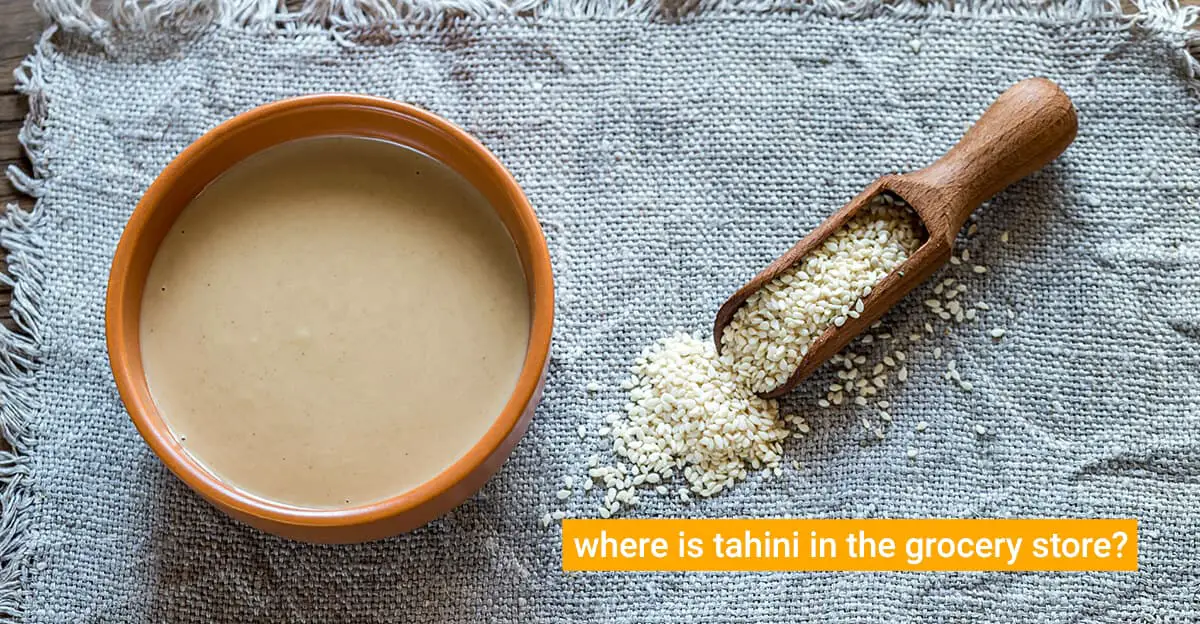 Lebanese cuisine strikes your mind's taste buds so you grab your recipe book. You locate a tasty looking dish, open the pantry, and check the ingredient list for the recipe.
About halfway down, you see tahini is on the list. There's no such item in your pantry so it's time for a road trip to the grocery store. As you're driving, you think to yourself, where is tahini in the grocery store? Here is the answer!
Think About Your Clues
Your recipe book states that tahini is a thick paste made mostly from sesame seeds, and used as both a condiment and an ingredient in Middle Eastern dishes. There you go, you found two clues…Middle Eastern and condiment.
Packaging Is Another Clue
Your first thought in looking for tahini in the grocery store might be to look in the fresh nut section, but tahini is packaged in cans, jars, or sealed plastic containers. More common nut spreads such as hazelnut are normally found next to the peanut butter. When looking for tahini in the grocery store, this is a good place to start the search.
Tahini Could Also Be Considered An International Specialty Item
Some stores may use this category for tahini and you should also check in the Ethnic/International aisle. Tahini is also sometimes considered a relative of hummus. Fresh tahini might also be found in the refrigerated section near hummus.
Some Stores May Not Stock Tahini
You are probably already aware of your local store's limitations on specialty items. Most general grocery stores will have tahini on the shelf, but if you are unsure that your particular store will, pay a visit to a health or whole foods type store. There would be no doubt about finding tahini at one of those.
Easy Homemade Tahini Recipe
Whether it's next to the peanut butter, in the International section, or refrigerated near the hummus, you are now armed with the knowledge you needed for your tahini search. Won't this meal be delicious now that you found tahini in the grocery store?
What does tahini look like?
Tahini is a beige or light brown paste that is smooth and creamy in texture. It has a consistency similar to peanut butter.